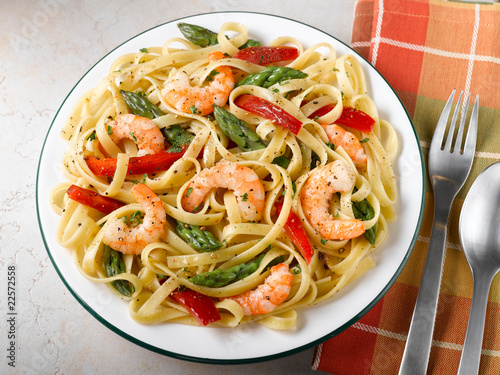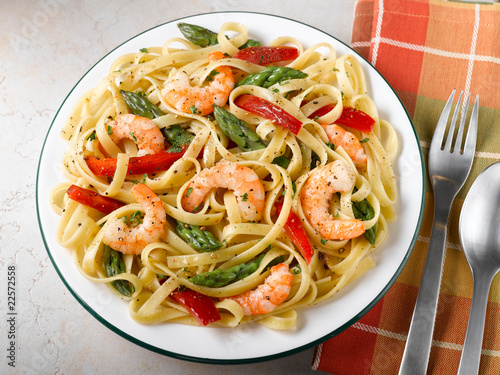 Ok. So this is another good weeknight meal. There's  lots of fresh asparagus out there and this is very delicious.
Extra virgin olive oil
3 cloves garlic – smashed and minced
2 vine tomatoes  – cut into chunks
1 cup 1/2 and 1/2 – ( freeze the rest and you can use it later in another recipe )
1 cup vegetable stock
1 bunch asparagus – cut off the bottom 1 inch , then cut into inch pieces
1 lb. cooked shrimp – ( I used frozen –soak in cold water for about 20 min to thaw – pull off tails )
juice of 1 lemon ( yes fresh does make a big difference
11 14 oz. box linguine
Parmesan cheese
Cook linguine according to direction – make sure  it is AL DENTE  and done  – soft – not too soft   DO NOT RINSE
At the same time start cooking this :
Add 2 TBSP olive oil and garlic and tomato  to frying pan
Heat until garlic is  golden
Add a pinch of cayenne pepper
Add 1/2  and 1/2 and stock
when it starts to simmer add asparagus and cook for 1 min.
Add shrimp and lemon juice cook for 3 min until heated thru
Add linguine  , toss until covered well
Plate , grate parmesan cheese on top
Some fresh Italian bread and a glass of Red
Eat and Enjoy !